Shipping
Our shipping company: 
When the goods are shipped, a parcel number is generated that you can use to track the shipment history online:
https://www.dhl.de
A notification card will be left and the goods will be deposited in a post office branch for pick-up for 7 days if you do not take direct receipt of the package yourself from your mail carrier on the first delivery attempt. The card must be presented at that branch when you pick up your parcel. Or, you can make direct arrangements with DHL that can simplify delivery or have (https://www.dhl.de/ or www.motorworld.de) shipped after shipment.
Deliveries of Zahn-Spektakel® products are made in  all member states of the European Union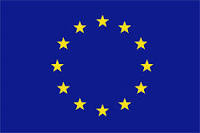 We assume the complete shipping costs within Germany.
This means that, from the time you place your order to the time you receive your special-effect teeth, you do not pay any other shipping costs related to your order, regardless of the number of packages, their size and weight. Packaging material is included.